OZ Optics offers new compact optical spectrometer
Date Announced: 29 Nov 2022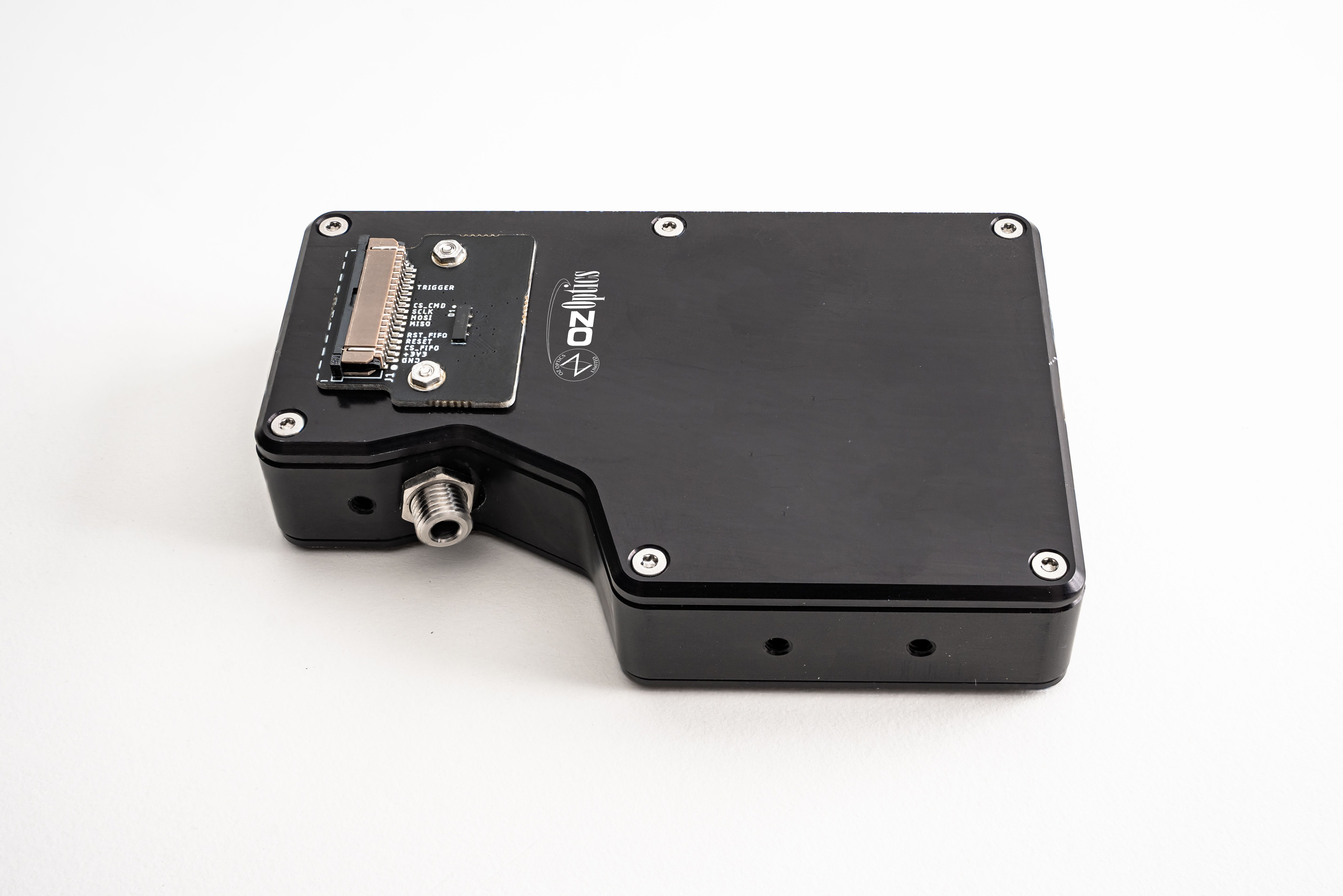 Ottawa, Canada – OZ Optics Limited, a world leading supplier of fiber optic based products and instruments, is pleased to offer a compact handheld Optical Spectrometer for ultraviolet, visible, and near infrared measurements.
The design features a transmission grating for maximum sensitivity and a higher signal to noise ratio compared to similar products on the market that use a reflection style grating. The device communicates with any windows based computer through a USB interface and is easily controlled using an intuitive interface.

Complimenting this product, OZ Optics offers a variety of accessories and tools, including fiber optic patchcords, collimators and focusers for light collection, fiber optic sources at a variety of wavelengths, fiber U-bracket assemblies for sample transmission and emission testing, and fixed or removable short pass, long pass and bandpass filters. All of these products can be customized for your needs, making OZ Optics a one-stop source for your spectroscopy needs. Contact OZ Optics for more details.

About OZ Optics
Founded in 1985, OZ Optics Limited designs, manufactures and markets fiber optic components for existing and next-generation optical networks and systems based on proprietary technology, trade secrets and patents.
OZ Optics' products enable customers to develop optical networking systems that transmit data reliably at increasing data rates. OZ Optics also designs and manufactures handheld test and measurement equipment for the fiber optic market. The company's state-of-the-art design capabilities enable OZ Optics to rapidly deliver a broad range of high-quality products to meet customer specifications and requirements.
Contact
OZ Optics
219 Westbrook Rd
Ottawa, Ontario
K0A 1L0
Canada
Tel.: 1-613-831-0981
Toll free: 1-800-361-5415
Fax: 1-613-836-5089
ysezerman@ozoptics.com
E-mail: sales@ozoptics.com 
Web Site: www.ozoptics.com